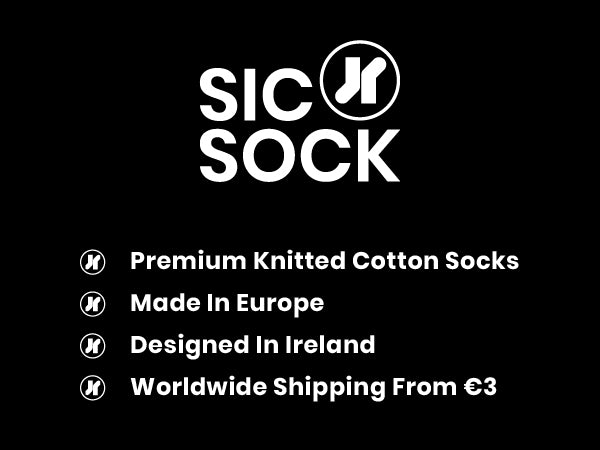 About Us
SicSock is a socially conscious sock brand born and based in Limerick, Ireland. 
We Donate 1 Pair Of Socks to Homeless Charities for every pair sold.
A lifelong love of the game was the driving force behind our original retro soccer shirt collection, which will stir up nostalgia in the hardest football fan. We wanted to create an urbane sock with a premium feel that allows fellow enthusiasts to look smart while showing their support for their team and celebrating the good old days.
From here the concept snowballed beyond footie fandom as we began to think about other passions and lifestyles. Today, SicSock is all about expressing who you are and what you love through the socks you wear - and looking cool while you do it.
Of course, we're not just about looking good at SicSock. We want our customers to enjoy that first-wear feeling every time they slip into a pair of our socks. That's why each pair is crafted with care in Europe using the finest quality materials for a luxury touch that will add pep to your step.
What do your socks say about you?