( Reviews)
Regular price
€9.99 EUR
Sale price
€8.49 EUR
Unit price
per
Sale
Sold out
Fast Shipping

Premium Quality

Made In Europe
Worldwide Shipping

1 Pair Bought = 1 Pair Donated

Free Shipping Over €35 in Ireland
Declare your affection with SikSock's "I've Taken a Viking to You" Socks. These socks speak volumes of love, warmth, and a touch of Nordic charm.
Sock Composition

80% Cotton
18% Nylon
2% Elastane
Premium High Quality Knitted Cotton Socks.
Made In Europe.
Designed In Ireland. 
One Bought = One Dontate

For every pair of socks we sell, we donate a pair of socks to homeless charities, nursing homes, and direct provision centres around Ireland, the UK, & Europe
View full details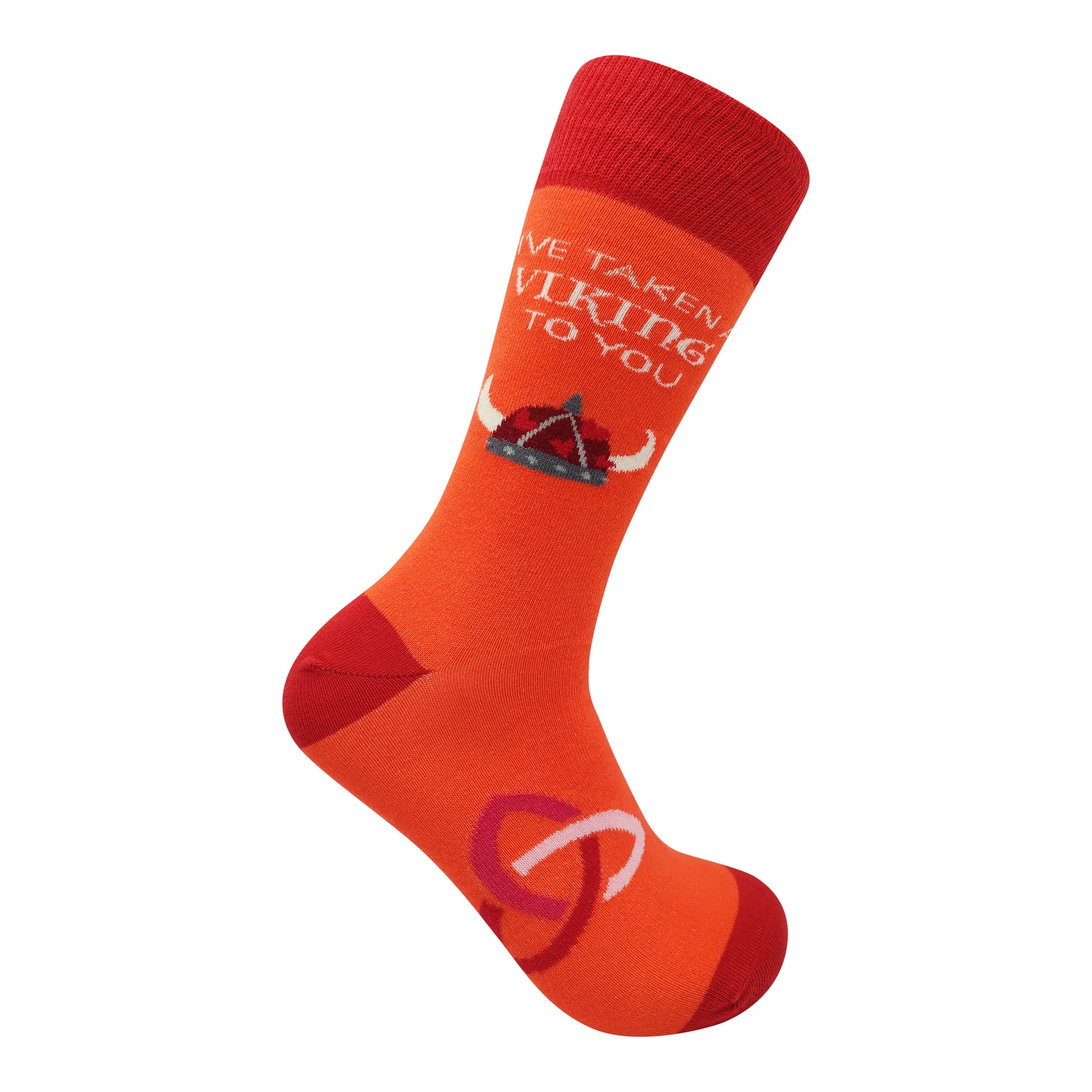 I've Taken A Viking To You Socks
Introducing our "I've Taken A Viking To You Socks," a playful and unique way to express your love and admiration. These socks feature a Viking-themed design, with bold imagery that captures the spirit of adventure and devotion. Crafted for both comfort and style, they make for a memorable gift or a fun addition to your own collection. Whether you're gifting them to your special someone or wearing them as a declaration of love, these socks will add a touch of intrigue and charm to your ensemble while conveying your deep affection.
ABOUT THE SOCKS
PREMIUM QUALITY COTTON SOCKS: All our socks are made from premium quality combed cotton to ensure supreme comfort and maximum durability. The quality of the socks is evident visually and touch and feel, and are super comfortable to wear.
KNITTED DESIGN: All our socks designs are knitted and not printed adding to the overall quality feel of the socks.
ONE BOUGHT = ONE DONATED: For every pair of socks we sell, we also donate a pair to local homeless charities.
DESIGNED IN IRELAND: All our socks are individually designed in-house in our office in Limerick, Ireland.
MADE IN EUROPE: All our socks are manufactured in the European Union. Our socks our manufactured to the highest standard to ensure a quality and long lasting product. 
SOCK COMPOSITION: 80% Cotton / 18% Nylon / 2% Elastane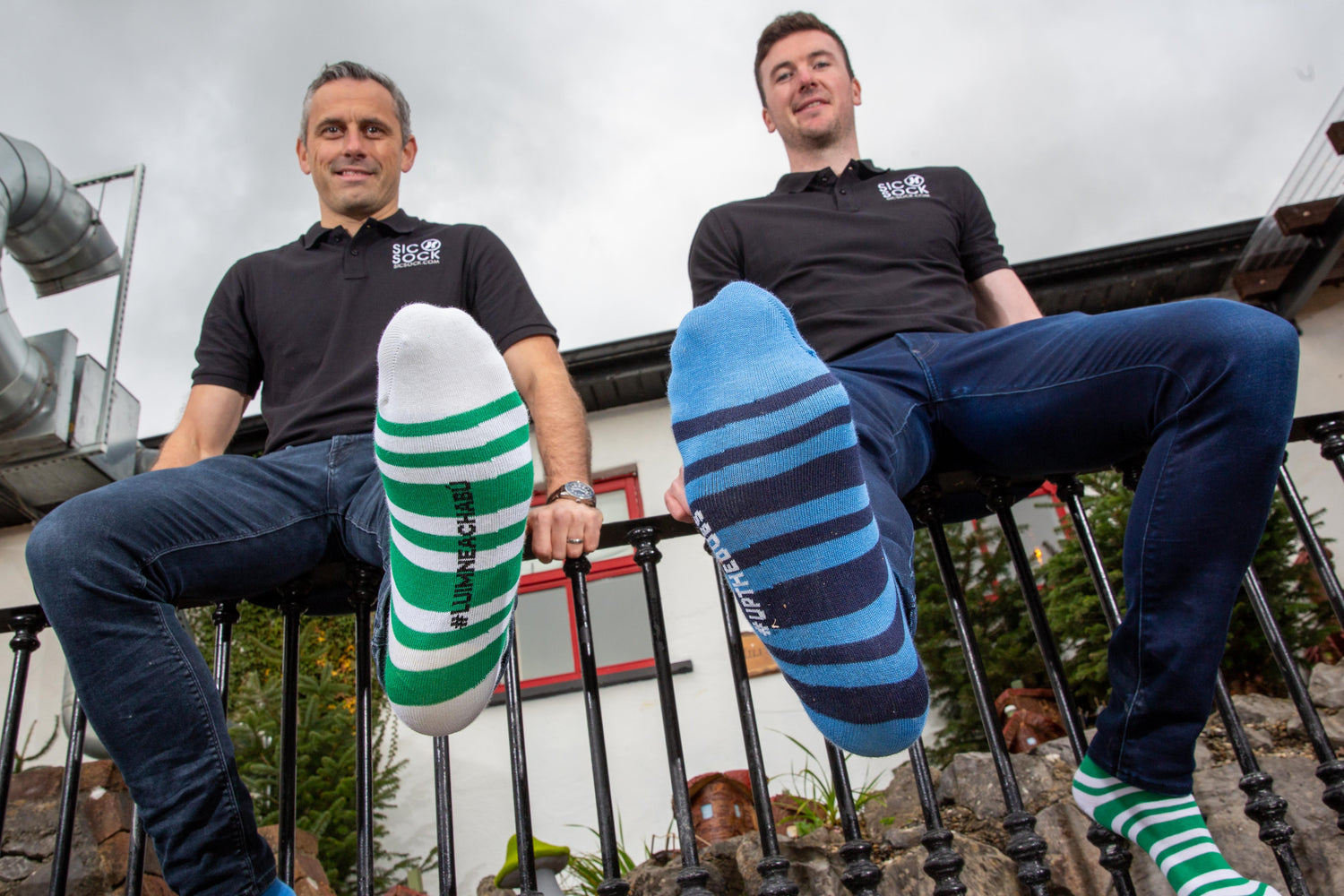 Step Up Your Sock Game with High-Quality, Ethical Footwear for Irish Trendsetters
Born in Limerick, Ireland, we blend premium quality with a passion for nostalgia. From our retro soccer shirt roots to a wide range of passions and lifestyles, we're here to help you express yourself through stylish socks. SicSock is more than just footwear; it's a statement of who you are and what you love.